Your result for The Attachment Style Test...
The Cuddleslut
33% Anxiety Over Abandonment and 17% Avoidance Of Intimacy
You're mostly secure, but sometimes you need a little extra reassurance to make it through the tough times. You are usually affectionate and sweet, and you find it easy to fall in love. An encouraging word from a crush or a loved one can motivate you for weeks.
Fictional character with whom you might identify: Kaylee (Firefly/Serenity), Hiro Nakamura (Heroes)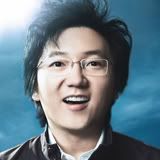 Take The Attachment Style Test at HelloQuizzy



Though I suspect if I had taken this as a teen I would have been much worse off...clingwrap perhaps? I still have my clingy moments but I credit Dave with helping me feel secure enough not to cling anymore.